Cardio-respiratory Diagnostic Devices
We are an authorised distributor of Vitalograph products in Nigeria. Vitalograph is a global leader in providing outstanding quality cardio-respiratory diagnostic devices, clinical trials and medical equipment servicing.
The Vitalograph COMPACT™ Expert is a medical workstation, with the ability to integrate market leading Vitalograph spirometry, with 12-lead ECG, pulse oximetry, COPD assessment, blood pressure measurement, challenge testing and more in a flexible, portable desktop solution. COMPACT features secure data management using data encryption in SQL databases, and the ability to exchange patient data with Electronic Medical Record (EMR) systems, using GDT & HL7 protocols.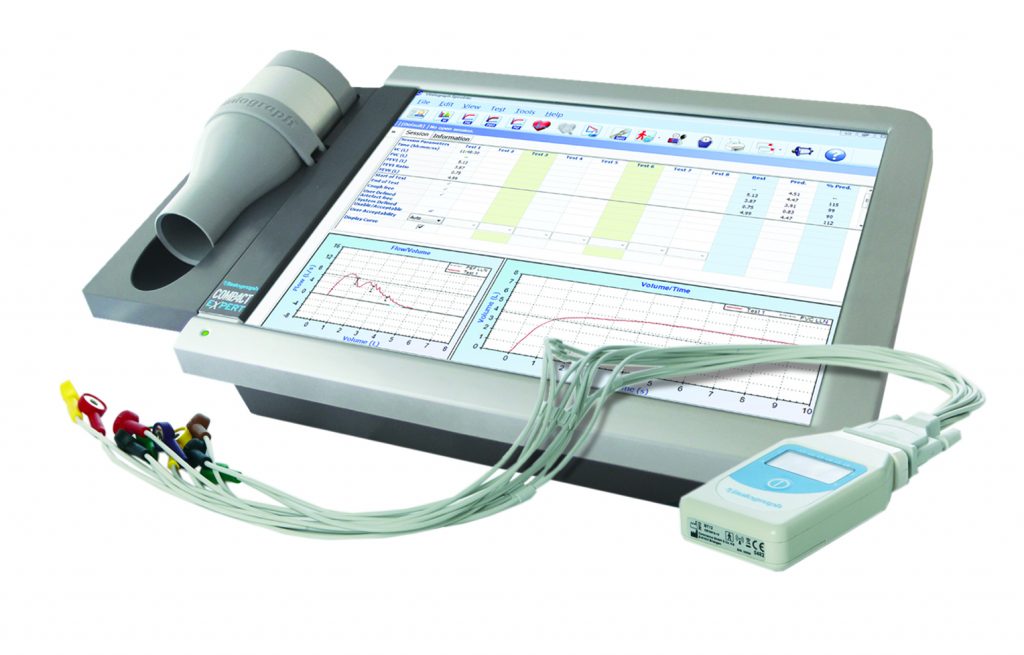 The Vitalograph® micro™ is a high quality hand-held spirometer at a great value price from the leading provider of spirometry devices to general healthcare and occupational health markets. This reliable, easy-to-use, entry-level model offers all required functionalities in a full feature spirometer. The micro is unrivalled in its price range and is the ideal choice for fast, accurate testing in environments where mobility is important.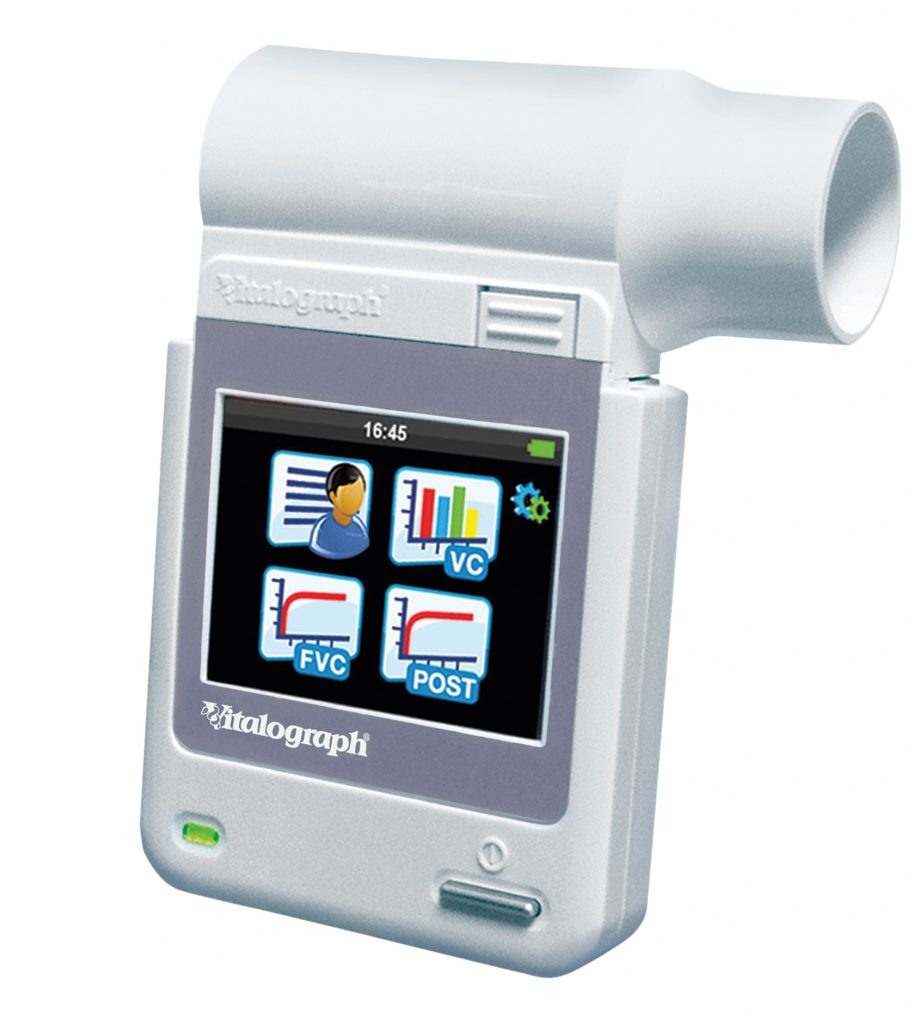 The spirometer of choice for respiratory care professionals around the world due to its ease of use, portability, integral printer and long term reliability. Some key features are:
• Integral thermal printer
• Optimal hygiene via Bacterial Viral Filters (BVF™)
• No user calibration required
• Simple and intuitive navigation
• Built-in interpretation of measurement results
• Mains or battery power
• All parameters for adult and paediatric patients within general healthcare and occupational health
• Vitalograph Reports Software
Vitalograph In2itive™ combines the benefits of full spirometry, data integration and mobility in a small lightweight handheld spirometer. Robust Fleisch flow measuring technology and a simple icon driven menu, plus a large, high resolution colour touch-screen and storage capacity for 10,000 subjects, makes In2itive the ideal solution for high quality spirometry on the move.
Manual entry of subject data is optional as In2itive makes it possible to select all subject data from Spirotrac and download it automatically – saving time and eliminating data entry errors.